Are you watching others kill it online and asking yourself "When the F*** is MY TURN?"
Are you stuck on nailing your Perfect Business Idea? 
Have you allowed this to waste your freaking time for months/years?


If so, I bet that's left you feeling bloody frustrated.


What if you could Pinpoint Your Perfect Business Idea with ease in only 15 minutes a day?
What if you guaranteed your business would be high profit before you even start it?
What if you
magnetize
clients that want to pay you money?
Well, I can share a proven framework that will get you all of that and more. One I've helped a shit load of people successfully implement for over 13 years, and now I get to share it with you…


If you're tired of struggling, watching others kill it online while you stand still, and are ready to have a baller business that's poppin'...


If you've been standing still and yet another month or even year has gone by while you're still on the sidelines…


If you're F***ing tired of waiting for things to happen for you…


Then it's time to Pinpoint Your Perfect Business


Here's what Pinpointing Your Perfect Business will do for you:


Bring in High Profit From the Very Start
You're not starting a business to make peanuts… You're going to build a business that you know will be highly profitable before you even launch it.


Stand Out As An Expert While Doing Purposeful Work
With the Profit and Purpose Framework, you won't need to learn any additional skills that has you feeling like anything but an expert. Instead, you're going to
uncover and refine an existing skill/talent/gift you already have and turn this into your business offering
. You'll learn the best way to refine this skill/talent/gift to instantly have clients being magnetized to you.


Attract Clients You Enjoy That Want To Pay You
Connect with your Target Clients the right way will have them wanting to pay you to help them. You'll learn how to use their words to craft offers that have them excited to hire you.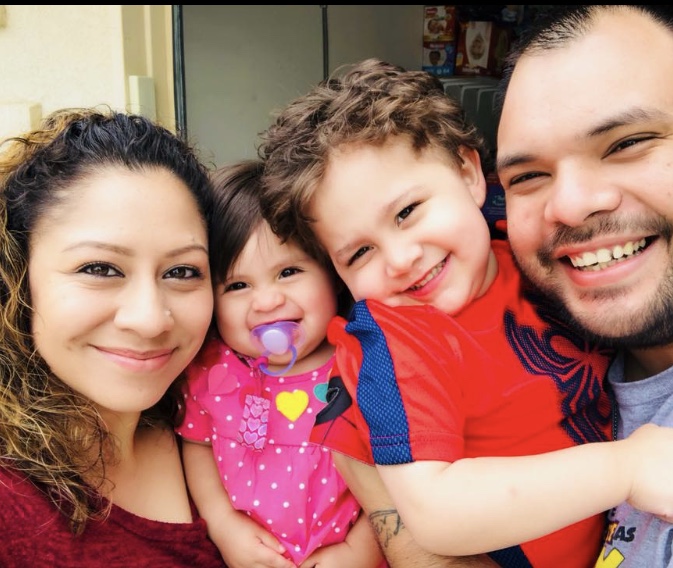 Sonia Martinez
"Kat is AMAZING!!!! She helped me find my niche! While she was guiding me, I was literally getting goosebumps!"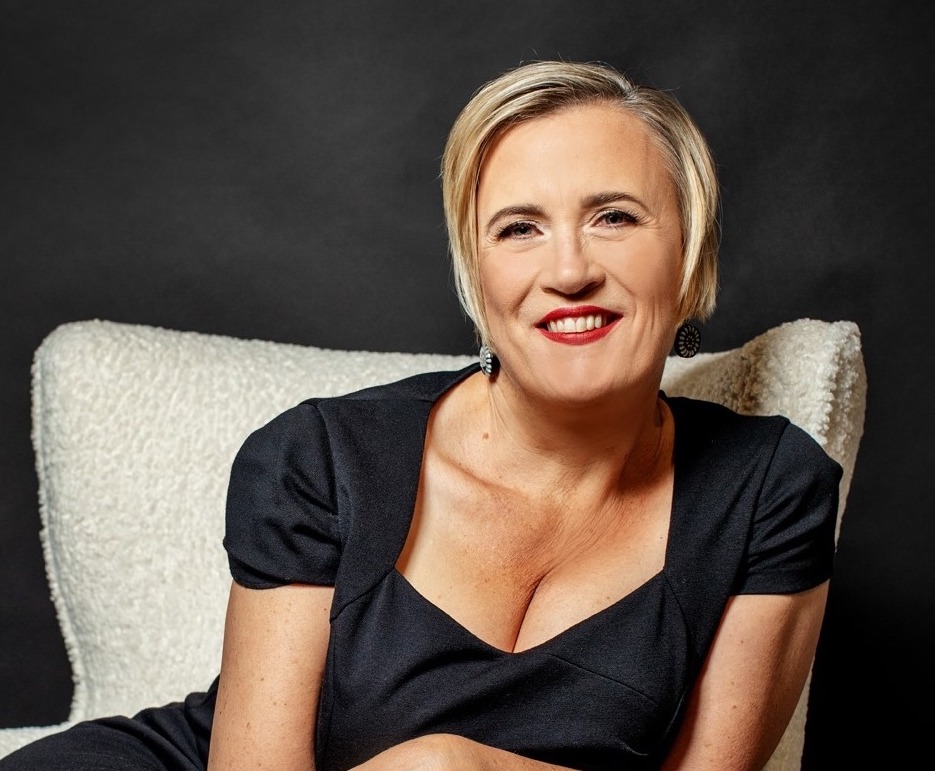 Dana Pharant
"Kat is super powerful at helping you to nail your niche! She was so good at helping me nail it and lean way the fuck into it."


Which of these 3 Business Busters has bloody stopped you from Pinpointing Your Perfect Business and signing paying clients?


You have no clue where to even start.
You're not confident that you have the right business idea, so you've done nothing. 
You're afraid that if you niche down you'll eliminate potential clients.
You want to keep your offer broad, so that you can help so many different people—except you notice you haven't been helping anyone.


You struggle with Imposter Syndrome
You don't truly feel you're the expert in anything that could bring in High Profit, so you stay in the background, barely show up for your business, and make blah offers that get no one to take notice.


If any of this has held you back, it's seriously not your fault…


Successful Business Owners Share A Secret Formula You Didn't Know About Until Now…
What if YOU had this SECRET that let you bypass these business busters…


Straight to a highly profitable, purposeful, and pleasurable business that…


You know exactly what to do to attract your ideal clients/customers to you. 


You know exactly who your people are and how you can help them so you own the shit out of your niche.


You're standing confidently in your expertise. You're the go to person in your niche, and clients start seeking you out.


Whether you end up building a business that makes gluten free cakes free cakes, own a high end Bed and Breakfast, help families on the brink of imploding, specialize in law services, hande the messy backend for busy coaches, make healthy meal prep a snap, are a VIP tour guide for Japanese tourists, do expert furniture restoration, or much much more!


(These are all businesses I've helped past clients start! I hope you can see that a successful business takes many different forms, and you absolutely have the
Perfect Business Idea inside of you
!)


The KEY to bypassing those Business Busters straight to a successful and meaningful business is the right system that shows you exactly how to Pinpoint Your Perfect Business and Attract Paying Clients that you love working with.


How I Paid The $450,000 Cash Down Payment On My Home From Knowing Exactly How To Pinpoint Perfect Business Ideas
I started my first multiple-6-figure business 20 years ago, learning that the riches truly are in the niches. For 13 years, I've helped many clients start High Profit Businesses by monetizing their current skills/talents/gifts. 
I got my start helping Sex Workers transtion out of the Adult Industry into high profit entrepreneurship. I knew if the businesses we co-created didn't bring in high profit for the time spent, the transition out of the Adult Industry would fail. 
For over a decade, I've refined this system into a Kick Ass Framework that allowed:
Yolanda to replace her monthly corporate income only working 4 days a month
Sonia to fill her client roster in 3 weeks and makes more than her old corporate job working 10 hours a week
Annie to sign a new client during the first week of our work together
Jen to make 5 Sales in one week after a long dry spell
Sara to work one day a week monetizing her hobby and bringing in money
It's the same system that allowed me to "magically" appear online, sign high-end clients with ease, run an amazingly successful, sold-out group program, and be known as the go to person for niching—all in less than 6 months from my first online offer. I'm so f***ing good at niching that over 50 podcasts have interviewed me to talk about pinpointing your niche in the last 4 months.
And just so you know, I had…


No Social Media Celebrity
I had ZERO social media following before I took my successful offline business online. I didn't know a single person in the online space. I had ZERO list. Nada. None.


Not a lot of time
I run my business on less than 2 hours a day and design high profit business for the time spent. My main "job" is called being Mom. Plus Pinpointing the Perfect Business takes less than 15 minutes a day.




Minimal upfront costs
Service-based businesses have very few upfront costs, so lack of capital is usually not a problem. With the Right Business Idea, you can get your first paying clients from social media for free before you even have a website.


The bottom line is that you don't need a social media following, a list, a lot of time to start,
or a lot of start up capital to own
a high profit business.


It's my mission to prove you can start highly successful businesses with your current skills/talents/gifts, make great money, and do purposeful work you feel great about.


I've done this and have helped so many clients in so many different industries do the same.


YOU ARE JUST ONE PERFECT BUSINESS IDEA AWAY FROM FINANCIAL FREEDOM!


One Perfect Business Idea away from standing in your existing expertise, signing clients that are happy to pay you, and bringing in bloody good money.


In one month you can own your corner of the market, lean the f*** into your perfect niche, and start signing clients:


Having instant access to Ideal Clients
Knowing that you're the Go To Expert
Attracting Clients that really want your services
Making more money in less time than you ever imagined
Taking time off to go on that trip you've been dreaming of because you have full control over your schedule


OR you can continue to stand still, watching others KILL IT while you do nothing.






INTRODUCING
PINPOINT YOUR PERFECT BUSINESS


You'll get the step by step system that shows you exactly how to pinpoint your perfect business, be known as the expert, have instant access to clients, and have them wanting to pay you money for your services.


You'll also learn exactly how you get your people to take notice of you and trust you to be the one that's going to give them what they want.


For your one-time investment, you'll get a lifetime of knowing exactly how to pinpoint your perfect business idea, have instant access to your people, have them wanting your services, easily signing clients, and making freaking good money.


AND...
Unlike other courses you'll get real support (as in experienced eyes on your business and personal feedback to every, single one of your questions for

an entire month.)


MODULE 1: YOUR ROADMAP FOR THE BUSINESS YOU DESIRE
Key to Success Formula. This will guarantee your business success.
Learn the #1 factor in creating the success you desire.
Narrow and Deep Cheatsheet. Shortcut your way to getting paid.
Why take the long route when you can learn these "tricks" to success?
Your Business Vision Blueprint. Know your profit roadmap.
Determining exactly where you want to go, so you know exactly how to get there.
MODULE 2: YOUR SKILLS/TALENTS/GIFTS
Skills/Talents/Gifts Generator. Your killer ideas for a killer business.
You won't have to learn anything new to pinpoint your perfect business idea. 
Blindspot Identifier. The key to your true strengths.
This shit comes so natural to you, that you don't even realize it's a strength. Open your eyes, and utilize these natural strengths.
Shortcut to Expertise. The fastest and easiest way to be the expert.
How to stand in your expertise now, and show up with authority.
MODULE 3: Your Audience
InstaClients Framework. Have instant access to future clients.
This is key to having a successful business model. Know exactly how to reach your target clients.
Business Success Incubator. Don't start a business that'll be doomed to fail.
Make sure your business can succeed before you spend any time or resources on it.
Your Hot 5. The potential groups that you would most enjoy working with.
Bring on the pleasure by working with people you'll enjoy.




MODULE 4: YOUR IDEAL CLIENTS
Profitable and Purposeful Business Formula. Ensure your people will be viable for a successful business.
This is extremely important for success.
Pay Me Blueprint. Making sure that your Target Audience has the ability to pay you what you want.
Show me the money baby!
Make More Money Mindset. The right mindset to bring in money.
Release negative money shit that'll hold you back. Call in abundance.


MODULE 5: WHY YOUR IDEAL CLIENTS NEED YOU
Expertise Solidifier Blueprint. Be confident, show up, get visible, and build trust with your target audience.
Mega Client Attractor. Know exactly what your Ideal Clients want.
They have desires and you're the one that's going to help them achieve them.
The 5 Key Steps of Client Attraction Framework. Be the go to person in your field.
All 5 of these steps are essential for magnetizing clients to you with ease.


MODULE 6: CRAFTING THE RIGHT OFFER
I Know You Formula. Knowing your Ideal Clients so deeply it's like you're speaking directly to them.
This builds instant trust.
Value Added Marketing. Stand out in a crowded marketplace.
Have potential clients wanting more.
Your First Paying Client Blueprint. Know exactly what to do to sign your first paying clients.
Your sales call script.




Student Testimonials




Kat was an AMAZING coach to work with. She dives right into the heart of your business/idea. She has a way of drawing your strengths out of you like a ninja. Before you know it, you will realize that the answer was right in front of you the whole time and she was able to help you take the blinders off and pinpoint just what your barriers are. She goes above and beyond what was outlined and expected and her no BS attitude is just what you need to get results that will pay! She is an investment that will pay off ten fold!
--Amanda Nolen
After being in business for a few years, I still found my leads to be too few and far between. My messaging and niche was good, but I needed more specificity to help my audience know that I'm speaking to them.
Kat helped me make subtle tweaks to my niche. She helped me hone in on the part of my niche where I truly feel like an expert, as opposed to the parts that made me feel like a fraud. 
Honing in on these pieces made all the difference to me actually marketing myself, as opposed to hiding. 
I've been in business long enough to know that when I post, I get leads. I'm a good closer, so I know those leads lead to sales.
But because I wasn't standing in my expertise, I'd been hiding -- not wanting to speak to my audience about things I'm not confident in.
I've been able to post regularly and get more engagement on my posts. I'm excited to report on how this will lead to more leads and sales! But knowing my track record, those will come soon. :)
--
May Flam
Free Bonuses Worth $1350:
Unlimited month of 1:1 feedback via email
($750 Value)
I'll be popping in to answer questions and offer value regularly.


Pleasure Principal of Profits
($400)
The exact technique I've personally used to build ultra-fun, highly pleasurable businesses that bring in the money. 


Powerful Journaling Prompts For Profits
($200)
The super transformative mindset piece to call in more money and create the life you truly want. Former students have used this to bust through limiting bullshit and call in their desires.




Join Pinpoint Your Perfect Business Today and get…


Pinpoint Your Perfect Business Video Trainings
($1500 Value)
Access to all worksheets, Blueprints, Formulas, Cheatsheets, Scripts, and Generators.
($800 Value)
Slides of all trainings
($500 Value)
Bonus 1
: Unlimited month of 1:1 feedback via email
($750 Value)
Bonus 2
: Pleasure Principal of Profits
($400 Value)
Bonus 3
: Powerful Journaling Prompts For Profits
($200 Value)


And that's not including Your Perfect Business Idea and knowing how to Attract Paying Clients that's going to bring in revenue indefinitely!


ALL FOR JUST $497!
$497 Pay in Full
3 monthly payments of $197
(that's $6.56/day for 1:1 support)
30 DAY MONEY BACK GUARANTEE
You'll have complete Access to the Pinpoint Your Perfect Business Framework. 
Use it, and if you're not satisfied with your results, email me your completed work, and I'll give you a full refund.
You have NOTHING to lose, and Profit Plus Purpose to gain.




Student Testimonial:


"I was a lost online business manager with many skills and a lack of focus, always in broad thinking from managing 4 children's lives. Narrowing to 1 thing was the biggest challenge in my life.
I didn't know how narrow or precise to get in order to " Pin Point" my niche, because it felt very awkward to think about only 1 person, 1 problem, 1 solution.
Niching needed to happen so I could talk to one person and they understand me in full, so we could move forward in business.
I was freaking out behind the scenes, thinking that I am neglecting others by not providing for them too, simply because I had the knowledge base to do so, causing myself a niching nightmare, and being stuck in my business.


Zero growth, Zero clients, Zero income - Zero!
With Kat's help, I was able to move forward.
She helped my broad mind zero in on my highly profitable skills that I enjoy doing, in order to figure out a business idea.
Kat is a commanding presence to be taken seriously and followed.
She used her critically kind business building experience to help pull the answers of niching out of me to display it for a profit.
It was exciting to work that hard and be able to achieve success in only a couple weeks time.
She pushes you with encouragement, making you want to " Nail It" everytime you present your work.
I got the feeling that we were headed towards abundance with and offering and mindset to uphold it.
She helped me lessen my worries about finances and learn how to live in the experience. I was able to free myself from my own financial traps, share my talents and get paid well for it.


I felt Alive again.
We got down about who, what, where, when and how about for business.
She gives you straight forward guidance in a small time frame that resonated clarity for days.
We solidified my business idea, and I was able to move forward into sharing it with interested parties.


"No More Niching Nightmare"
Kat is a whiz at Branding and Marketing.
Working with Kat zoomed in my focus to the point of where I can recognize and know my audience before I meet them, relate to them and share solutions they would find beneficial quickly.


Kat Helped Me:
Clear my mind of blocks, I didn't realize I had, so I could see what was in my future.
Pinpoint my business idea so I could move forward.
Feel comfortable tending to a small heard with the best solution that is also highly profitable so I can provide well put together service, and provide for my family.
Help clients benefit tremendously in their lives.
Potential clients understand what I can do for them when I speak to them. After 2 weeks, I have a hot lead and on my way to booking a client.
I now help automate business systems so Mompreneur coaches with premium services can enjoy the luxury of free time to create client experiences that resonate referrals and mindful family time."


Thank you Kat.
--Shemeida Richardson






"Kat has been an incredible help. I thought I needed to niche down further and instead she was able to help me see how powerful what I had actually was. Kat helped
me get clarity and fine tune what I had so that it resonated more than the weakened version.
Without Kat I would have been spinning my wheels in the same spot for who knows how long trying to make the watered down version work.
Love her passion and expertise!
Thanks Kat!!! "
--Annie Henderson


FREQUENTLY ASKED QUESTIONS


Q. Is this program right for me if I don't have a business idea?
Yes, together we will nail down your strengths, generate some killer ideas, and then test those ideas until you have your Right Idea.




Q. How much time is this going to take?
Pinpoint Your Perfect Business is designed to take 15 minutes a day or less! Commit that time and you'll be on your way to business success.


Q. Will I be able to ask you questions if I get stuck? 
YES! I'll be answering questions inside the private FB Community for Students Only.


Q. I have this big event just around the corner… Should I wait? 
No way! Life always has something going on and reasons why you should wait that has you standing still. Move your butt forward and go after what you want now. Remember this program only requires about 15 minutes a day.


The 3 Most Common Reasons You Might Still be Unsure About this Proven Step By Step System for Owning a High Profit Business.
I'm not sure that I have a good business idea in me...
So many former students have had the same concern, took the plunge, and nailed it!
The Skills/Talents/Gifts Generator, Blindspot Identifier, and Shortcut to Expertise are all designed to draw out your perfect business idea.
I'm worried that I won't know how to get paying clients...
Module 6 teaches you everything you need to know about attracting Ideal Clients from value added marketing all the way to a script that walks you through how to make potential clients into paying clients.
I'm worried that I won't get results...
When I first offered Pinpoint Your Perfect Business on it's Beta Test Run, 100% of the participants had AMAZING results, and so will you! This is 13 years of pinpointing badass niches in all different industries boiled down to the key components for you. You're going to have that High Profit Business you've been dreaming of.


If You're Tempted but Scared…
Here are 3 Guarantees to Get You off the Fence
This will work even if you're super busy
This program is designed to be laser focused. There's no fluff. Just proven, actionable steps that will get you results in the shortest amount of time.


This will work even if you've never had a client before
You'll learn the exact key steps to being irresistible to your Target Clients. You're going to master Value Added Marketing, that has your audience trusting you and wanting more. Plus, you're going to have a proven Script that will walk you through your sales calls with ease.


This will work even if you're scared shitless about starting your own business
Have the security of knowing you're starting your business off the right way, making sure it's highly profitable, purposeful, and pleasurable from the start. And even better, you'll know you can show up with something valuable to offer your people, stand in your expertise, and get paid good money to help people.


It's Time To Step Up and Sign Up or continue to stand still…
In just a couple of months, you could be relaxing on the beach in Hawaii, taking in the sunset views, sipping a yummy drink with the money from your High Profit Business. You feel f***ing amazing knowing you did this! You took the plunge, did the work, and pulled it all off!
Or you could be stuck exactly where you are now, with even more months going by with zero to show for it.
There's never going to be a perfect time where you're going to feel no fear and feel 100%; meanwhile sitting on the fence is costing you every single day you aren't living the life you truly want.


Ready To Take Control And Create Your Path To Success?
We all know that taking your first step to something new, even if you so badly want it, is the most challenging.
You DESIRES need to be bigger than these fears.
After that first step, it's truly as simple as following the simple, step by step formula that's going to have you creating the life you desire.
You just need the right system, and it's just one click away:


Your success starts now!
Join Pinpoint Your Perfect Business Today and get…


Pinpoint Your Perfect Business Video Trainings
($1500 Value)
Access to all worksheets, Blueprints, Formulas, Cheatsheets, Scripts, and Generators.
($1000 Value)
Slides of all trainings
($500 Value)
Bonus 1: Exclusive FB Community for Students
($1500 Value)
Bonus 2: Pleasure Principal of Profits
($1000 Value)
Bonus 3: Powerful Journaling Prompts For Profits
($400 Value)




And that's not including Your Perfect Business Idea and knowing how to Attract Paying Clients that's going to bring in revenue indefinitely!
It's your turn to kill it online. Pinpoint Your Perfect Business, attract clients, make a shit load of money, and create the life you desire!


It's my biggest pleasure in life to help my students start profitable and work that they enjoy. Making great money doing something that lights you up is one of the greatest feelings in the world, and I'm so happy that you're on your path to this great pleasure!